Image credit: Bluewater Sweden/Unsplash
By Mary Mazzoni from Triple Pundit • Reposted: June 2, 2023
We hear it time and time again: People aren't ready, willing or interested in changing their lifestyles for the sake of sustainability. They're too busy, too broke or too ambivalent to think about how their choices impact the world around them. And until they change their tune, there's nothing brands can do about it — except sell them more stuff. 
This prevailing narrative has been around for decades, but data continues to show that it isn't representative of how people really feel. The public is increasingly aware of the environmental and social challenges we face — from climate change to wealth inequality — and they want to be part of the solution.
Over half of Americans say they've already made lifestyle changes like shopping secondhand, purchasing products in reusable or refillable packaging, and buying less overall in order to reduce their impact on people and the planet, according to a December survey conducted by TriplePundit and our parent company, 3BL Media, in partnership with the research technology firm Glow.
Let's break down what U.S. consumers are really saying about sustainability, how it factors into their own lives, and how brands can respond differently than they have in the past.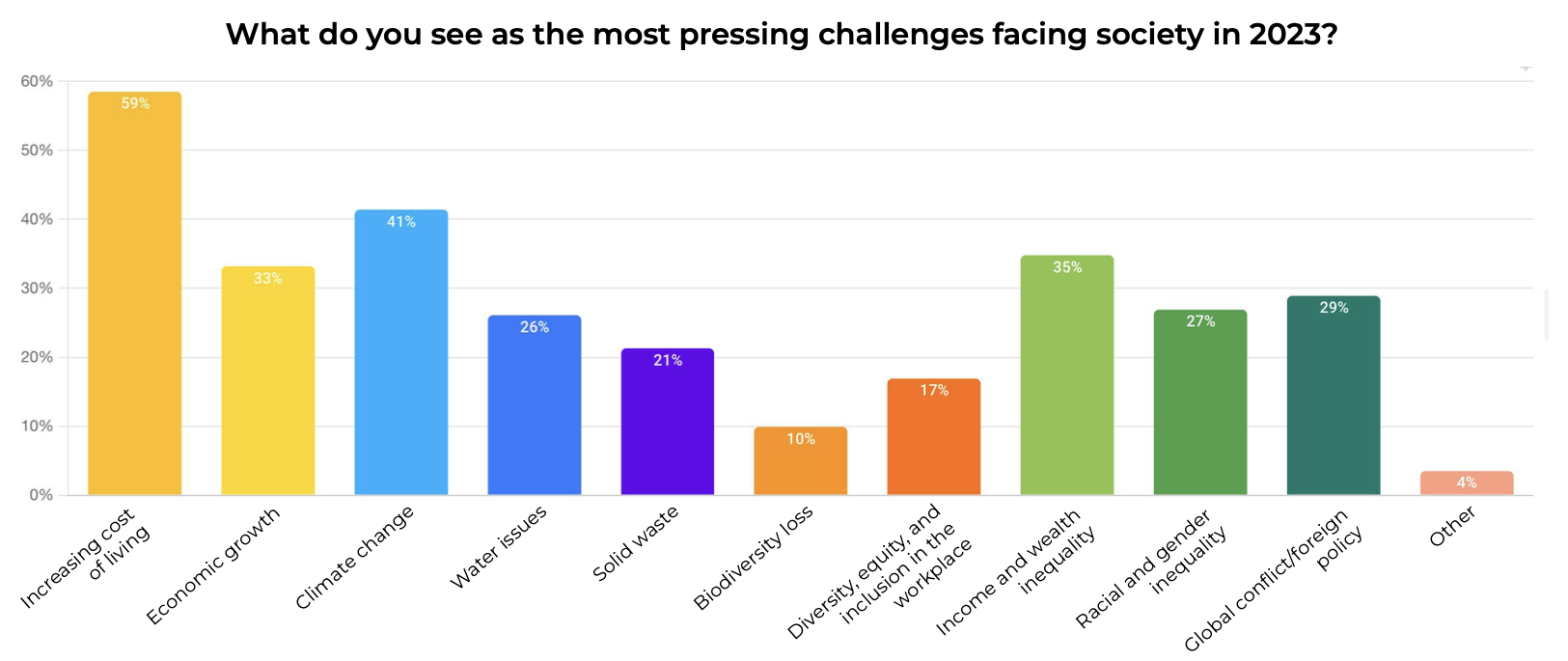 People are willing to change their behavior for the sake of sustainability
Shopping secondhand. Purchasing products made from, or packaged in, recycled materials. Choosing items in reusable or refillable containers. Shopping in the grocery bulk aisle to avoid packaging altogether. Some would have us believe these lifestyle shifts are too expensive or too cumbersome for Americans. But more than 60 percent of respondents to our survey said they're already making these changes or intend to do so within the next six months.
Of course the say/do gap — which refers to the difference between what people say in surveys and what they actually do in their daly lives — is always a factor. Even so, the interest in these lifestyle changes is significant and runs counter to preconceived notions that consumers don't really want — or aren't really ready — to change their lifestyles for sustainability reasons.
People even expressed interest in behaviors that are commonplace in other countries but often dismissed as something that could "never work" in the U.S. For example, over half of respondents said they would be willing to take packaging like bottles back to a store for wash and refill.
Our findings support existing research on general readiness for behavior change: In another 2022 survey, for example, half of responding U.S. adults said they're willing to accept 95 percent of the changes needed to avert the climate crisis and restore ecosystems. The survey also revealed the extent of climate anxiety among the public, with 1 out of 4 respondents worried they may have to give up long-term goals like starting a family.
When it comes to packaging in particular, our findings indicate that 75 percent of U.S. consumers are willing to choose reusable alternatives — echoing 2022 polling from Trivium Packaging which found the same. The trade publication Packaging World recently declared reusable and refillable packaging to be a "global opportunity," with sales forecast to grow by 4.9 percent annually to $53.4 billion by 2027.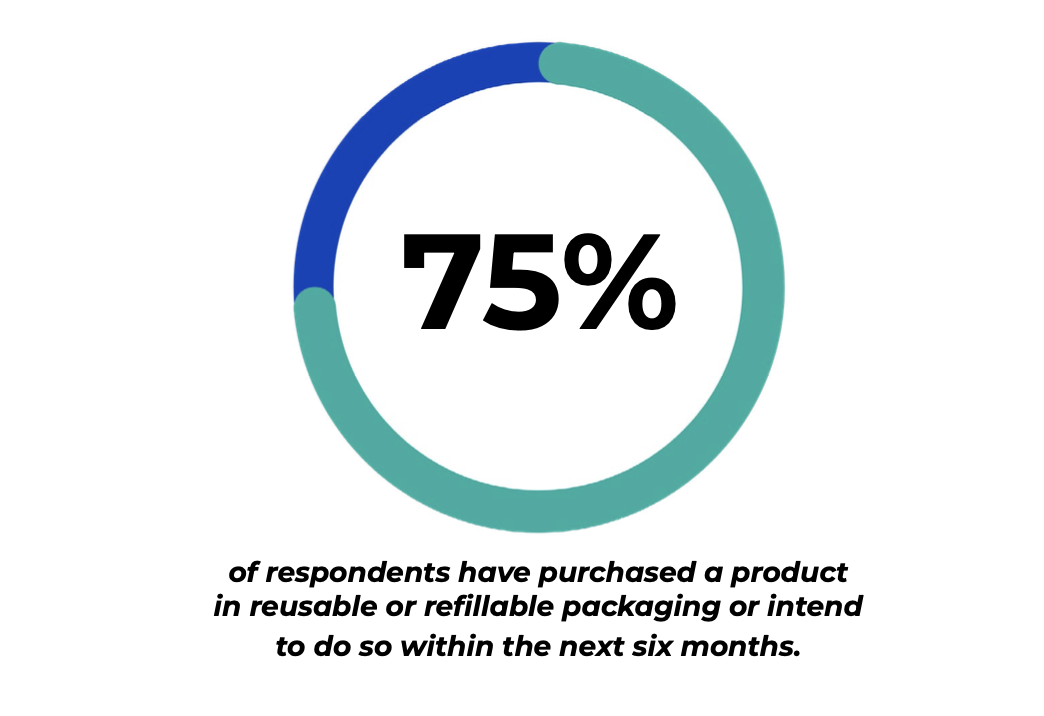 How brands can respond to shifting consumer preferences
Many advocates point to the calls for consumer behavior change as merely a delay tactic from large companies: If the narrative keeps people focused on their own behaviors — analyzing everything from cup preferences to clothing choice — they won't have energy left to push for a shift in corporate practices or government regulations.
In the past, this may have been true, with consumers and brands pitted against each other in a cyclical blame-game while the poor get poorer and global temperatures rise. But findings like these indicate we've reached a critical moment when ideologies can align, and brands can show up as partners for consumers looking to play a role in the future they want to see.
Leveraging our nearly two decades of experience in communicating about sustainability, TriplePundit and 3BL Media's Consumer Insights and Sustainability Benchmark report includes key action items for businesses looking to respond to consumer sentiment in a positive way.
"Understanding people's uncertainties and anxieties about the future, and what they want to see from business, gives companies the opportunity to communicate and present themselves as part of the solution that consumers are looking for," the report reads. "The next piece of the puzzle is to figure out how businesses can tailor their communications to appeal to consumer interests and bring them on board their journey to a more sustainable world."
In particular, we highlight how brands can adopt a more meaningful role of partner and educator — rather than simply another purveyor of goods and services. "Since consumers want to be part of the solution, help them do that by sharing actionable information," the report reads. "It may be as simple as telling them how to make your product last longer or how to lower their personal carbon footprint with a checklist on your website. You can celebrate your company's successes by applauding theirs."
For more insight on how brands can — and should — respond to shifting consumer attitudes about sustainability, check out prior reporting on TriplePundit or download the report here. 
To see the original post, follow this link: https://www.triplepundit.com/story/2023/consumer-behaviors-sustainability/775591