Image credits: Bagus Hernawan/Unsplash and Apple 
By Gary E. Frank from triplepundit.com • Reposted: May 1, 2023
Mobile devices like Apple's iPhone contain at least 30 chemical elements — from common metals like aluminum, copper, lithium, silver and gold, to rare earth elements like yttrium, terbium, lanthanum, neodymium and dysprosium, all of which are extracted from the earth through mining.
Apple is looking to reduce demand for these elements and others by quietly expanding its use of recycled content. The company reached a new high for recycled materials in 2021, with nearly 20 percent recycled content across all products, according to its 2022 Environmental Progress Report released last week. It also introduced certified recycled gold for the first time in 2021, and more than doubled the use of recycled tungsten, rare earth elements and cobalt, the company reported.
Recovering more materials for use in future products helps reduce mining. For example, a single metric ton of iPhone components contains the same amount of gold and copper that's typically extracted from 2,000 metric tons of mined rock.
"We are making real progress in our work to address the climate crisis and to one day make our products without taking anything from the earth," Lisa Jackson, Apple's vice president of environment, policy and social initiatives, said in a public statement. "Our rapid pace of innovation is already helping our teams use today's products to build tomorrow's."
Increasingly, that means the use of recycling robots like Daisy, which the company says can disassemble up to 1.2 million phones a year and recover key materials like rare earths. With recently enhanced capability, Daisy can now take apart 23 models of iPhone, and Apple has offered to license the robot's patents to other companies and researchers free of charge.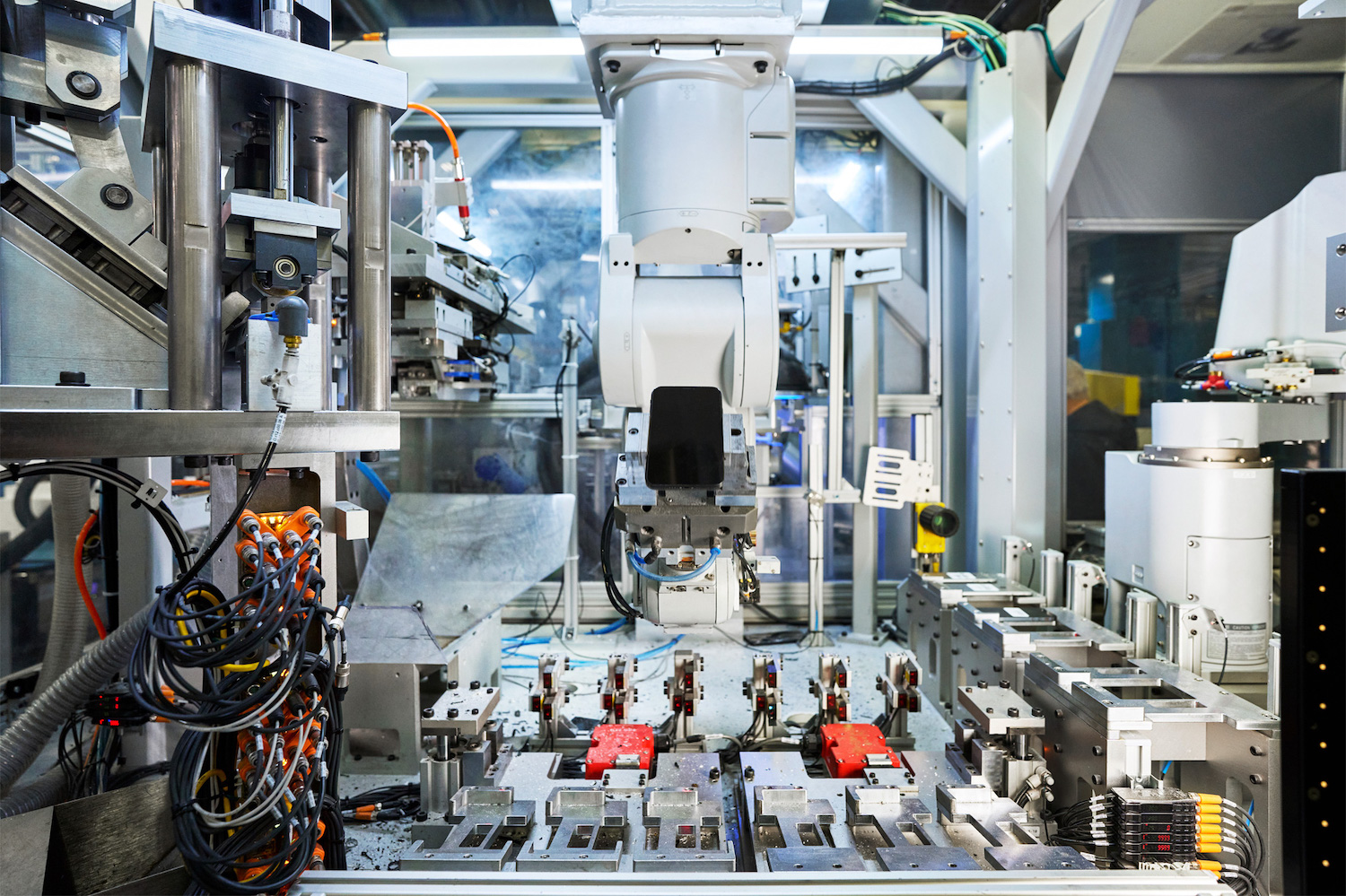 Apple rolled out Taz, a cousin to Daisy, last year — which uses "shredder-like technology" to recover more rare earth elements from devices. An additional robot, Dave, disassembles taptic engines, the technology that provides users with tactile feedback to simulate actions, such as clicks on a stationary touch screen. These steps help in the recovery of valuable rare earth magnets, tungsten and steel, the company said.
All totaled, Apple products that came off the assembly lines in 2021 included 45 percent certified recycled rare earth elements, the company's highest mark ever.
The company has also committed to extend product lifetimes through refurbishment. It reported sending more than 12 million devices and accessories to new owners for reuse in 2021, extending their lifetime and reducing the need for future mining. In the long term, Apple aims to use only renewable or recyclable materials in its products, a goal announced in 2017.
The company's 2022 report also highlighted its progress toward achieving carbon neutrality by 2030. In a year when many other companies saw large increases in their footprints and the company's revenue grew by 33 percent, Apple's net emissions remained flat. The company has been carbon neutral for its global operations since 2020, including 100 percent renewable energy used to power all offices, stores and data centers since 2018.
And Apple says it's spreading the gospel of renewables, with Apple suppliers more than doubling their use of clean power from 2020 to 2021, according to the report. As of April 2023, 213 of the company's manufacturing partners have pledged to power all Apple production with renewables across 25 countries.
The company has also reduced plastic in its packaging by 75 percent since 2015, on the way eliminating plastic packaging entirely by 2025.
To see the original post, follow this link: https://www.triplepundit.com/story/2023/apple-iphone-recycled-materials/772961